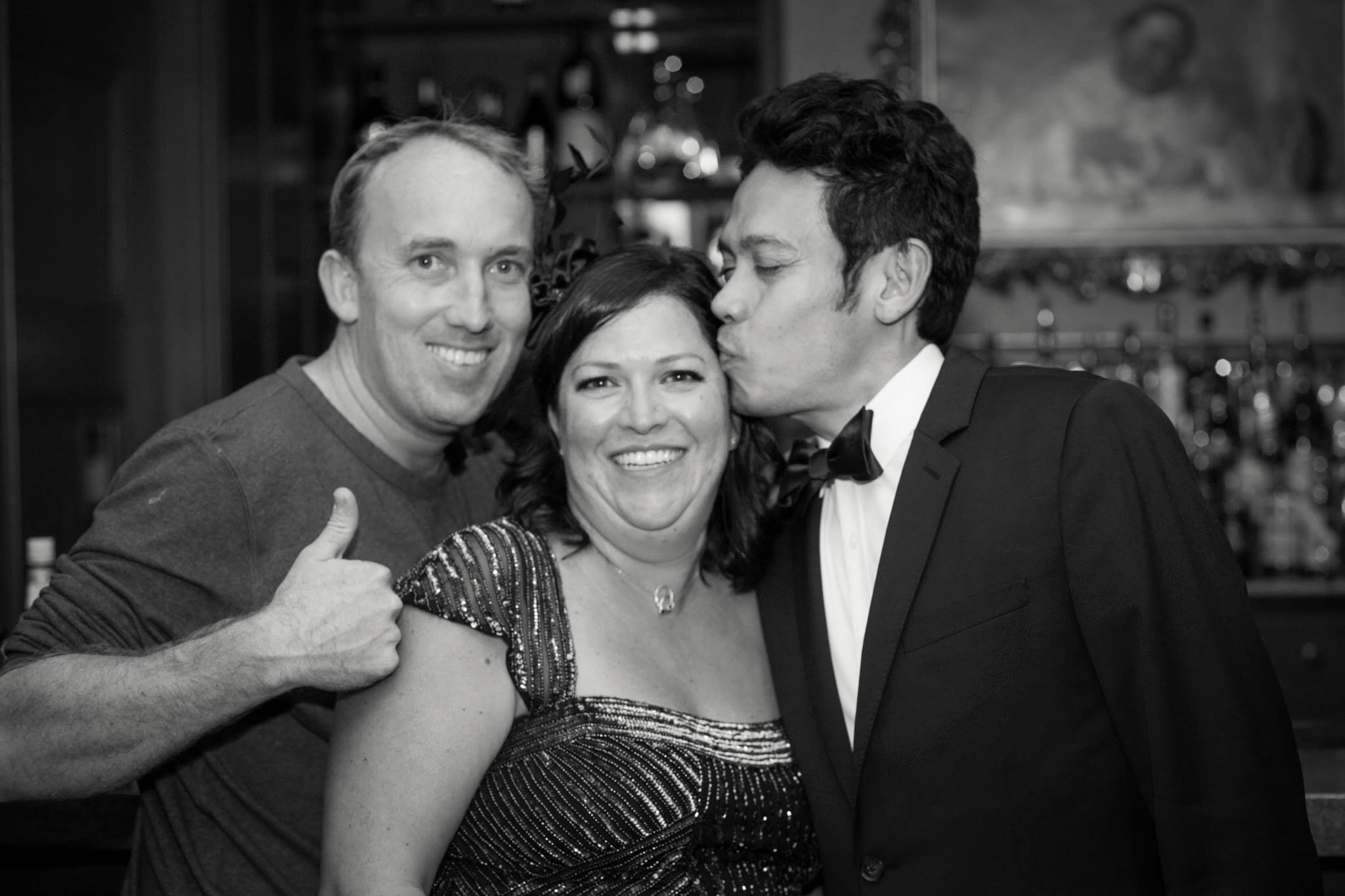 What are these uber-talented creative
wedding & event business owner clients saying about my coaching?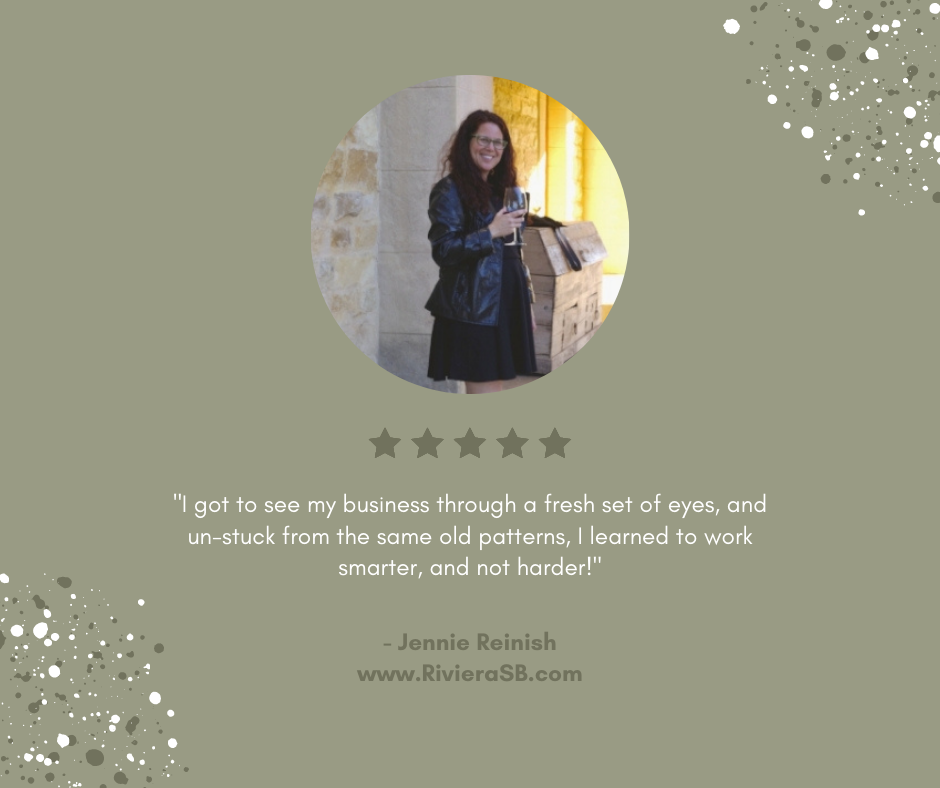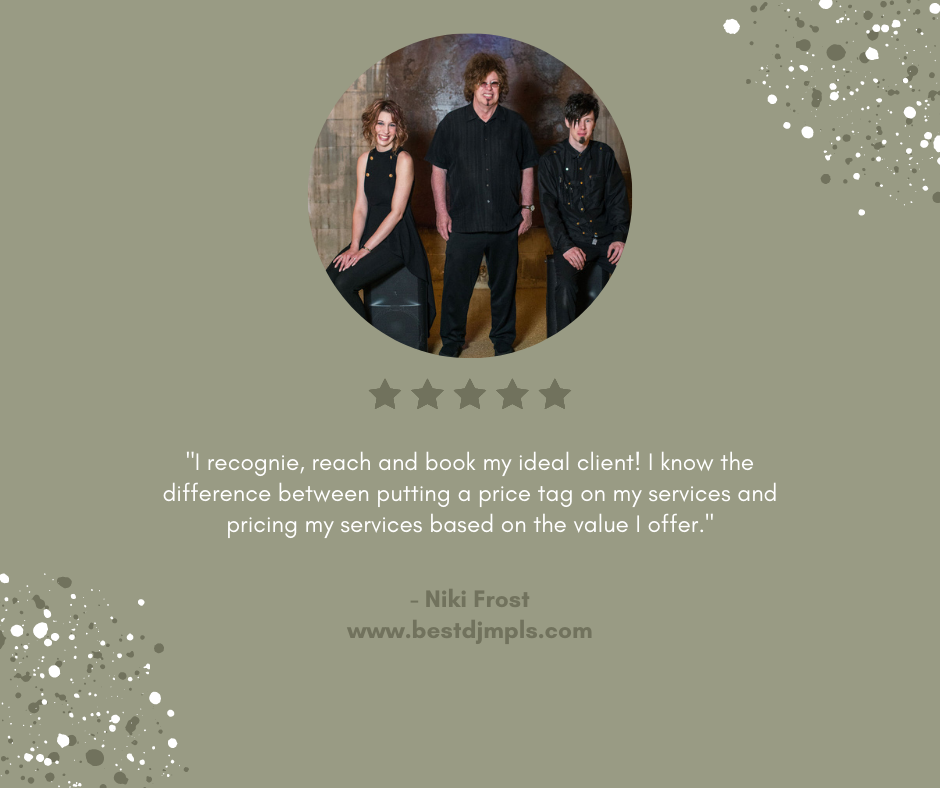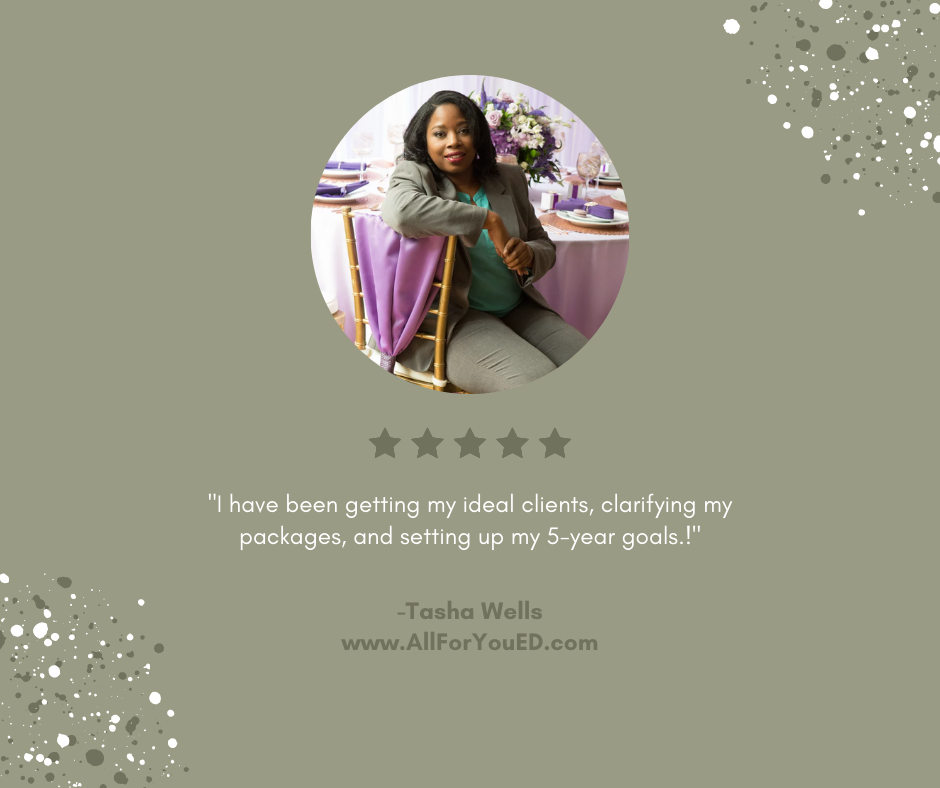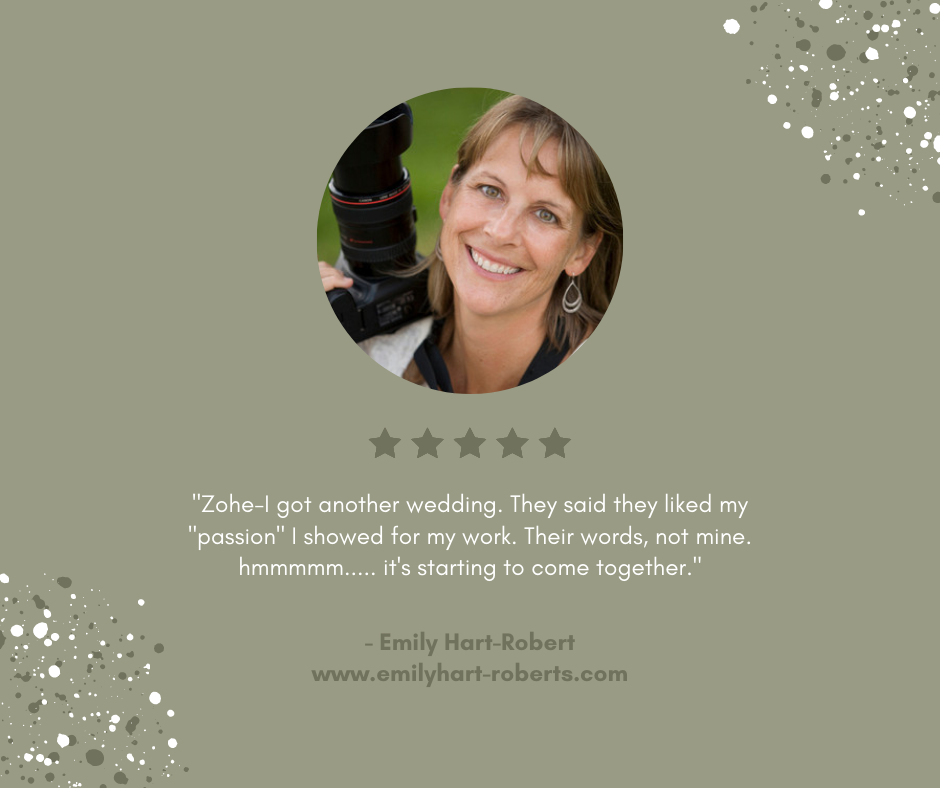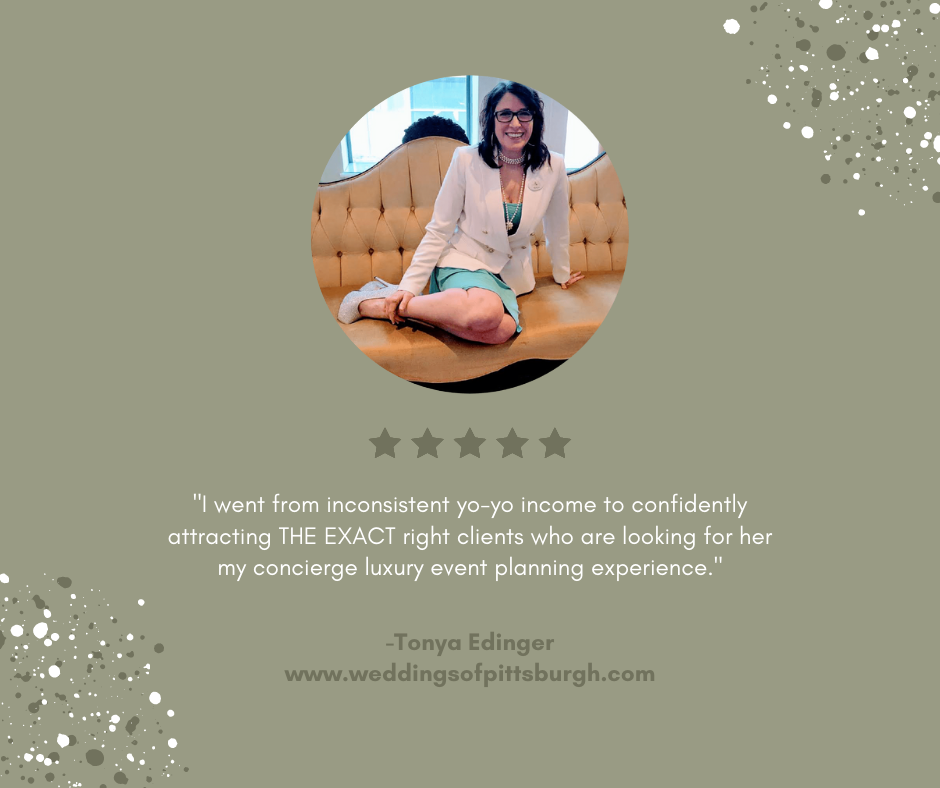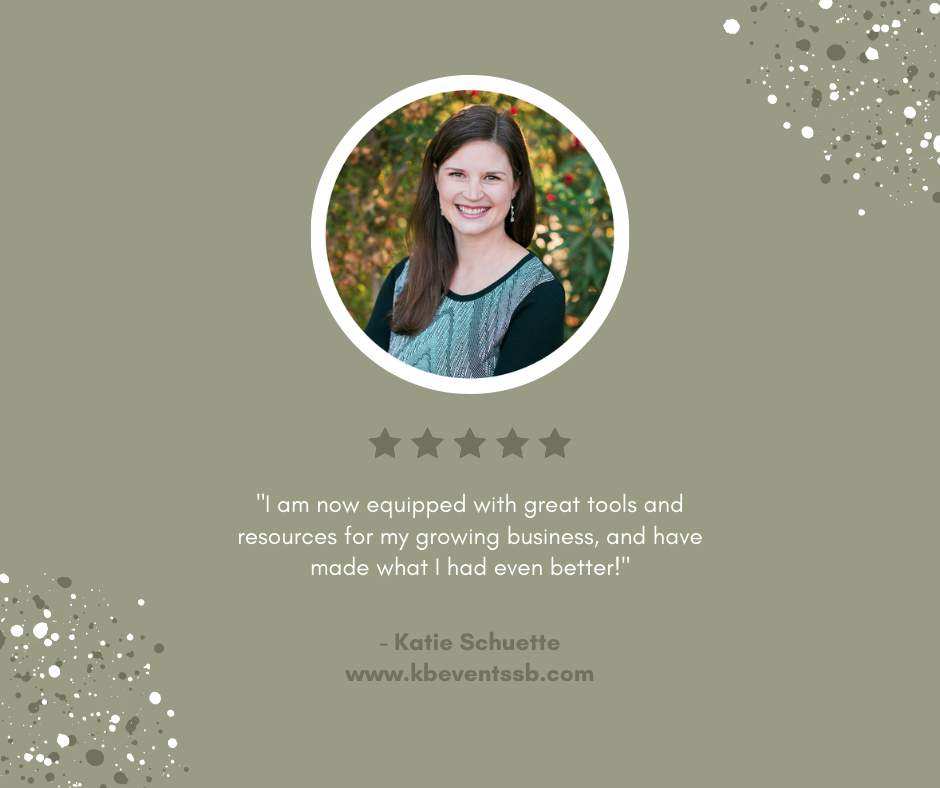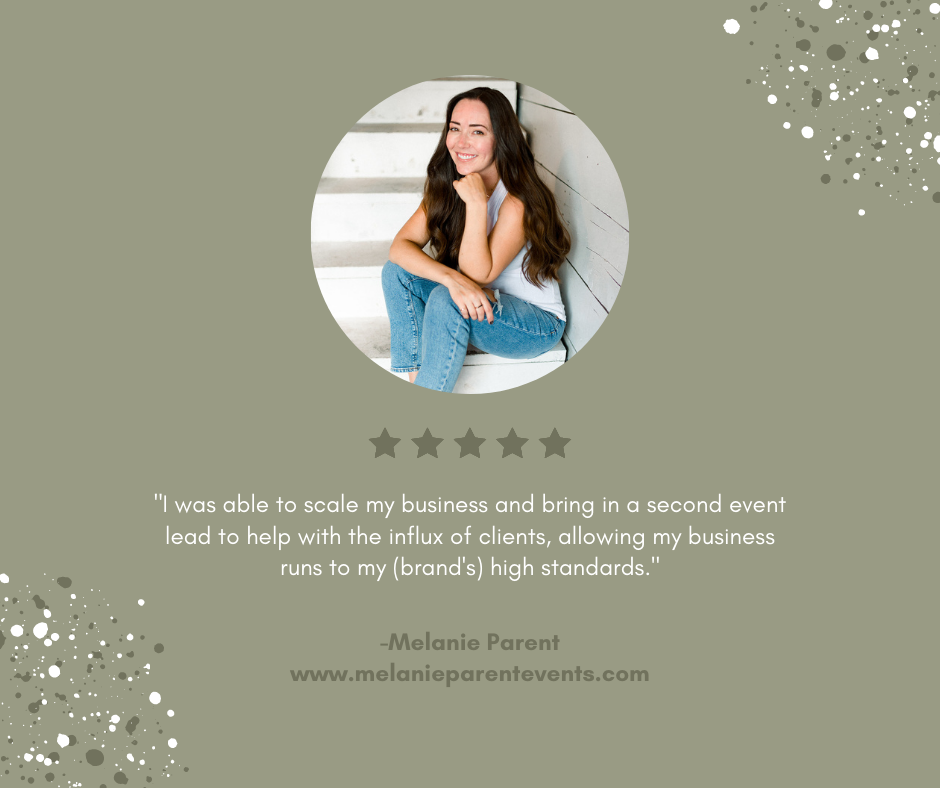 I quickly pivoted my skills and talent into corporate events as well as weddings (something I have been working toward for a LONG time!)
I have expanded my needing to hire TWO new lead coordinators because business is booming
By increasing my confidence and knowledge of myself and the industry
Melanie Parent
www.melanieparentevents.com
Tap the image to the right to watch her success story!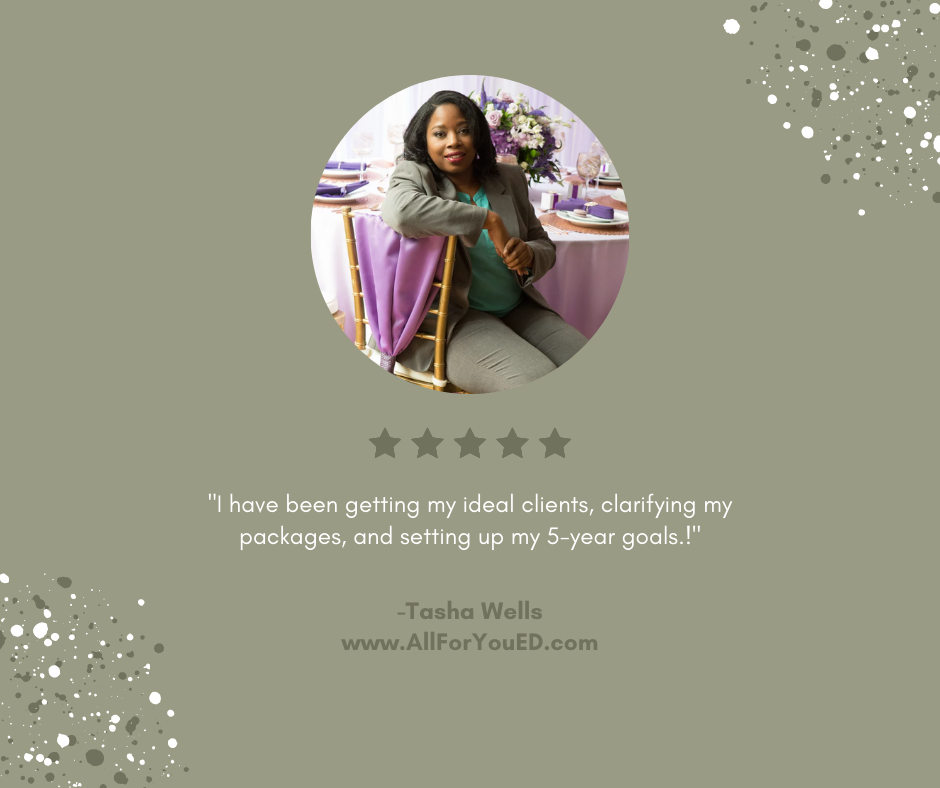 Before working with Zohe, I did not have a clear direction on how I wanted my event and design business to go. I joined her program so I could learn how to identify my ideal clients and how much am I worth (my net worth) in order to thrive in and for my business.
Zohe's coaching program stood out from others because she is direct and straight to the point, which is what I like. Her experience and professionalism in what she does allows me to see what I was missing in my business and in myself.
By working with Zohe I have been getting my ideal clients, clarifying my packages, and setting up my 5-year goals.
-Tasha Wells
www.AllForYouED.com
I learned how to connect personal experiences to my event planning, so I can master my messaging. I was able to see things in a whole new aspect, by tell my story and creating the strategy and structure to connect with my clients.
I appreciate Zohe's wisdom and expertise (being gentle and real) to help me scale my business, especially during COVID. I was able to stay focused, motivated, and stay positive in that space.
-Darra Michelle
www.DarraMichelleEvents.com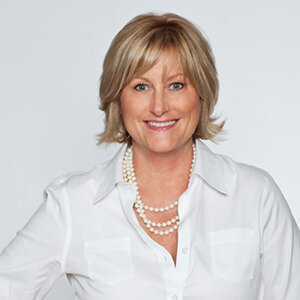 investing in yourself is an investment in your company
Zohe has a zest for life and events. Her positive attitude, experience, skill, and ability to teach is a great combination for coaching. One thing I know for sure after having been in the event business for 32 years, is that investing in yourself is an investment in your company. I'd recommend Zohe in a heartbeat.
– Melissa Musgrove
Melissa Musgrove Photography
Make what you've got even better!
I am so thankful I took a coaching class with Zohe! She not only equipped me with great tools and resources for my growing business but is endlessly encouraging and supportive. She took the time to customize the coaching to the direct needs of my business and gave me insight into my company that I had missed in the daily hustle. Zohe's guidance comes highly recommended from KB Events! It doesn't matter if you have had your business for decades or you are just launching, Zohe Felici can make what you've got even better!
– Katie Schuette
www.KBEventsSB.com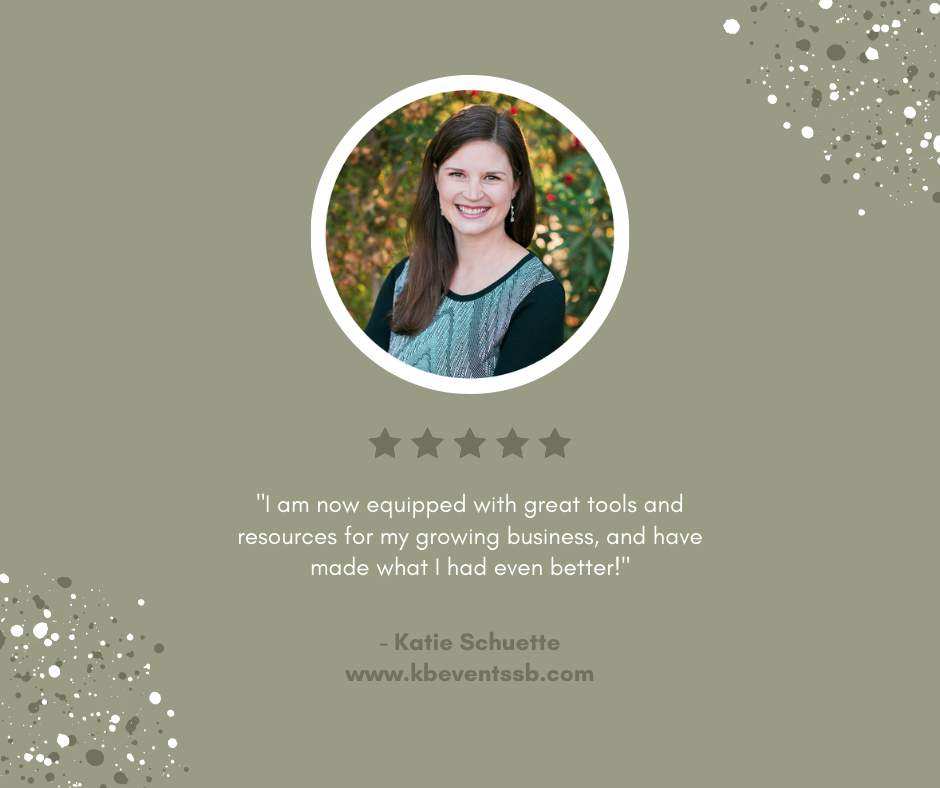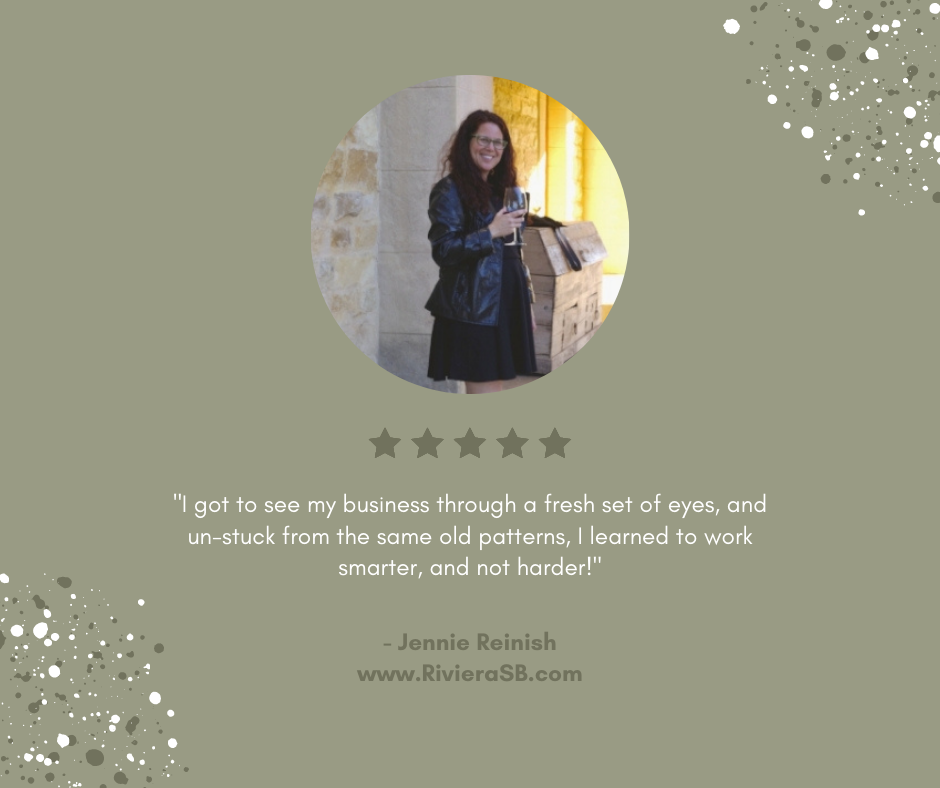 Learn to work smarter, and not harder!
I took Zohe's course and I was so happy I did! Zohe has such a gift for motivation but also is able to pinpoint the areas where that motivation is most needed. She helped me look at my business and business model in a new way, and I am happy to say I have implemented so many of her suggestions and am already seeing positive changes in my business! I would totally recommend Zohe's program to any entrepreneur or "event-preneur" who needs to see their business through a fresh set of eyes, who feels stuck in the same old patterns, and who wants to learn to work smarter, and not harder! I give Zohe a 10/10 for this program and a HUGE thank you for encouraging me to enroll! Jennie Reinish, Owner Riviera Productions
– Jennie Reinish
www.RivieraSB.com
From YO-YO bookings to consistent 5 figures/month!
I now get to hand-select and invite perfect clients to work with ME — not the other way around.
I get to share MY abilities, talents, and superpower AND thrive in my business.
I have created an empowered team so that I can work less, have more fun,
and revel in more family and friend time.
How did Tonya go from feeling like she was rolling rocks up a hill to having her perfect clients fall out of the sky?

She got clear on her vision.
click on the image to the right to hear her success story….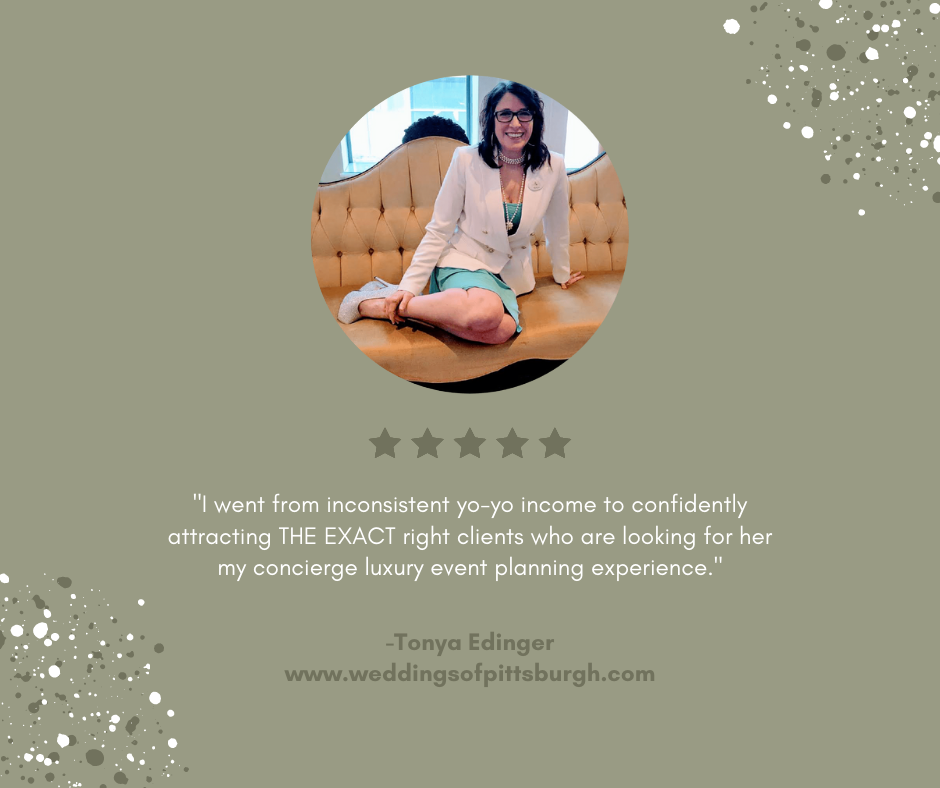 What Happens Next?
YOU DESERVE TO LIVE A LIFE THAT TRULY MAKES YOU HAPPY. DECIDE TO TAKE ACTION AND TAKE ADVANTAGE OF THE SUPPORT YOU DESIRE.
You Are Amazing And Capable Of Creating Your DREAM Life.
Book a Complimentary 45-minute breakthrough call.
We see if we are a good fit for each other
We brainstorm brilliance and catapult your business to the next level
photo Willa Kveta Photography