7 Simple steps to elevate the quality of wedding and event clients you attract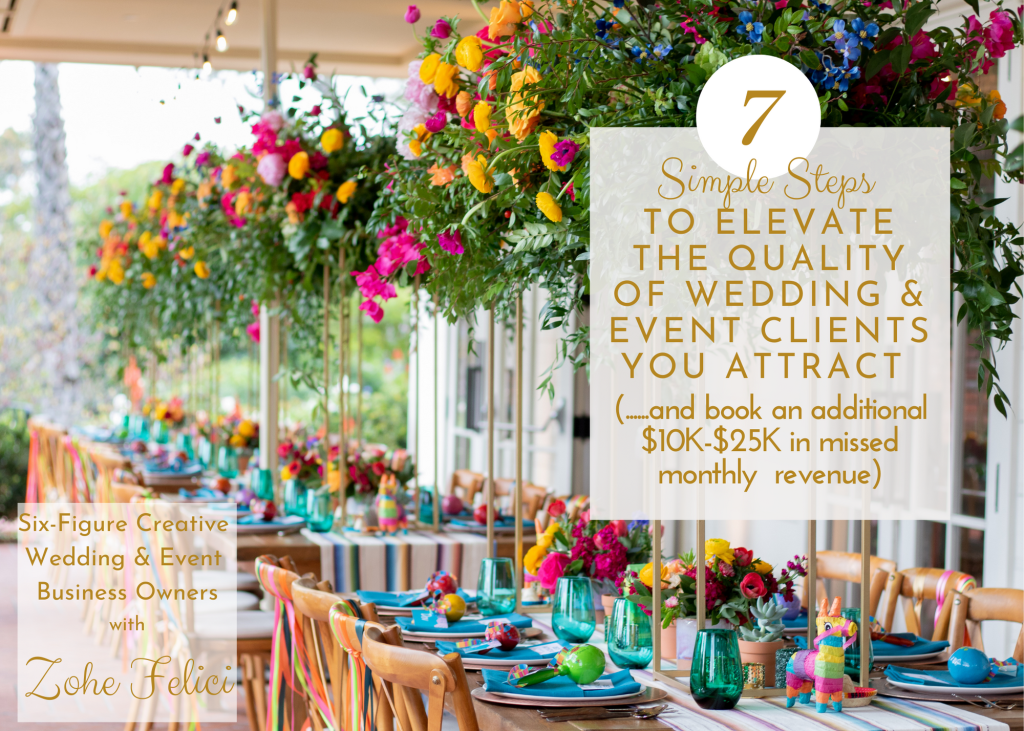 Imagine Elevating the Quality of Wedding and Event Clients You Attract!
It's so EASY! Fill out this form and I'll email it to you!
It's been a heck of a few years with the corona-coaster and the event boom we have all undergone!
BUT, that's the way it goes in this business. We are constantly hustling, bustling, servicing our clients, and thinking about our next events.
That's why it's important to realign and recalibrate and get back to the core of why we started our ever-changing and exhilarating businesses.
It's really about (re)setting the foundation and revisiting the basics of entrepreneurship and why you got into this business in the first place.
This is why I've created probably THE most powerful resource possible walking you through SEVEN PROVEN strategies to help you find and book five-figure event and wedding clients.
(Pssst… do you want a free copy?!)
This resource includes:
The complete the profit formula
How to craft your inspirational mission statement
THE ONE POWERFUL question that most business owners are missing to engage in building a six-figure business
List of necessary automation so you can have the RIGHT systems and processes do the work for you like clockwork…
The Simple Success Formula, and more
It is REALLY good — and I'm giving it away for free [No Opt-In Required]
Can't wait to see what you think….check your inbox for your own copy.